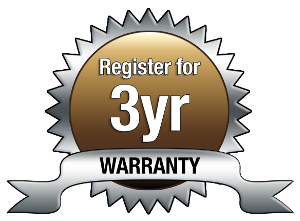 FREE EXTENDED WARRANTY IS NOW AVAILABLE ON SELECT JVC MODELS
3 YEAR PARTS AND LABOR
Register online at http://pro.jvc.com/register
Applicable professional models:
Cameras: GY-HM250U, GY-HM250SP, GY-HM200U, GY-HM200HW, GY-HM200SP GY-LS300CHU, GY-HM620U, GY-HM660U GY-HM850U, *GY-HM850CHU, GY-HM890U, *GY-HM890CHU, GY-HC900CHU, KY-PZ100BU, KY-PZ100WU

Studio components: KA-M790G, RM-HP790DU, VF-HP790G, KA-790G, RM-LP20G, RM-LP25U, RM-LP55U, RM-LP100U
*Includes camcorder body in lens packages. Camcorder body will be registered as _CHU model
YOU MUST REGISTER WITHIN 30 DAYS OF PURCHASE!
Only above models purchased from an authorized JVC Professional Products dealer in the U.S. after July 1, 2014 qualify. Customer must register the purchase online within 30 days of purchase date and save a copy of the confirmation screen as proof or registration. Proof of purchase (receipt or dealer invoice) will be required for warranty service. Studio components must be integral to a complete studio system with Camcorder included for the extended warranty on components to apply. All other terms and conditions of the original factory warranty apply. If you have any questions, please contact JVC at 1-800-582-5825.