Product Details
Sales & Support
Documentation & Visuals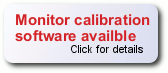 Designed for critical image evaluation the DT-V24L1D features true native pixel-to-pixel 1080p image display. Built-in digital HD-SDI and DVI-D interfaces provide loss less connection to broadcast and studio sources. Superior scaling and de-interlacing, 10-bit 1080p processing combined with traditional rotary image controls, area markers, blue check and timecode display make the DT-V24L1D the ultimate choice reference monitor for a variety of professional applications.
Compare DT-V applications.
Native 1920 x 1080 resolution 16:9 Flat Studio Monitor
HD-SDI / SDI auto-sensing inputs with Time-Code Display
Accepts 1080/24psf signals
Embedded Audio with up to 12 channel Audio Level Display
DVI-D (HDMI compatible) for HD-DVD / Blu-Ray Disc playback
1:1 Scaling Mode for pixel-to-pixel 720p display
Supports wide range of HD and computer scan rates
Click for list.
Click to compare differences between JVC DT-V Studio Monitor Series.