Product Details
Sales & Support
Documentation & Visuals
The DT-E17L4 is a cost-efficient full HD LCD 17-inch Studio Monitor with LED backlighting, reduced power consumption and improved lifespan.
See series comparison chart for feature differentiation.

JVC's new DT-E Series HD monitors to provides a cost-effective alternative to our industry-standard DT-V high-end monitors. They feature a newly-developed TN Panel with LED backlighting that provides improved contrast and black level. With power consumption 20-30% less than conventional CCFL monitors, the DT-E Series monitors are perfect for use as control and studio monitors. The reduced power consumption also makes it possible to add 12VDC support for field use.
Main Features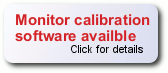 HD-SDI and HDMI compatible
Full HD Resolution with 1920 x 1080 panel
Composite Video In/Out, Component Video In, Analog RGB Video In, HDMI In, HD/SD-SDI In/Out
3-Way stand for versatile installation
Mercury-free LED Backlight
IMD (In Monitor Display) function based on TSL's UMD protocol ver. 4.0
10bit color processing
16ch embedded audio with level indicator
Other features

16.7 million display colors
Area/Center / Safety marker
LTC & VITC time code support
Built-In speakers
AC/DC Power Supply
Gloss high contrast panel (600:1 contrast ratio)