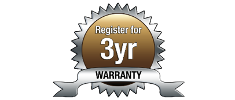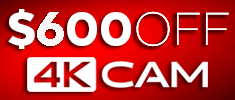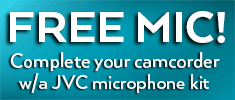 Product Details
Sales & Support
Documentation & Visuals
Firmware update now available.

Fully equipped for any shooting scenario, the GY-HM200 is JVC's next generation camcorder! Whether you're shooting 4K Ultra HD, 4:2:2 Full HD, or streaming to the web, this camera does it all. Its integrated 12x optical zoom lens and 4K CMOS sensor, deliver stunning 4K Ultra HD recordings directly to SDHC/SDXC memory cards. And the camera is totally professional, complete with dual XLR audio inputs, HD-SDI (3G) and HDMI outputs, and is equipped with JVC's dual codec Advanced Streaming Technology. Connect to the internet via optional Wi-Fi® or 4G LTE modem and stream HD instantly to Facebook, YouTube or any other destination while recording to the SDHC memory card. No other camcorder comes close to delivering so much in a complete, well equipped package.
NEW FEATURE: 120fps slow motion HD recording (available with free firmware upgrade.) Watch a sample.

Integrated 12x Ultra HD Lens, 1/2.3-inch CMOS Sensor

Ultra high quality imagery begins with a precision 12x F1.2-3.5 optical zoom lens (35mm equivalent: 29.6-355mm). JVC's 4K CMOS sensor with 12.4M pixels delivers high sensitivity and excellent performance over a wide range of lighting conditions. Details are crisp and accurate throughout the entire image plane. When shooting in the HD mode, Dynamic Zoom combines optical zoom and pixel mapping to create seamless and lossless 24x zoom. This allows the camera to have a long zoom range while retaining its small form factor. Shooters will also appreciate the convenient ND filter wheel: 0, 1/4th and 1/16th positions.


4K Ultra HD Recording at 150Mbps and Live Output

Working with 4K has never been easier! Insert an SDHC or SDXC (UHS-I Speed class3) memory card and record hours of 4K Ultra HD (3840 x 2160) material. Recordings are made using the Quicktime (.MOV) file format and are compatible with many popular editing systems. Connect a 4K Ultra HD monitor with a single HDMI cable, and view the camera's live 4K signal. You can also play back recorded files directly from the camera. The GY-HM200 also downconverts UHD signals to standard HD for output through the built-in SDI or HDMI connectors.


4:2:2 Full HD recording at 50Mbps

The GY-HM200 records 4:2:2 HD signals up to 60p at 50Mbps making it an ideal camera for general HD production work. 50Mbps files are stored in the Quicktime (.MOV) format for easy editing. Conventional AVCHD (4:2:0) recording is also possible, providing wide editing compatibility in an array of standard HD and SD formats.


Dual SDHC/SDXC Card Slots

| | |
| --- | --- |
| | Dual SDHC/SDXC card slots make the GY-HM200 a truly versatile camcorder, offering such benefits as simultaneous recording and relay recording. In relay recording mode, you can shoot continuously and seamlessly over multiple cards. When one card is full, the camcorder switches seamlessly and automatically to the other card. And because cards are hot swappable, there is in effect no limit to the continuous shooting time in any mode, even with lower capacity cards. |


Web Friendly (Proxy) file formats

Lower resolution H.264 files (480x270p and 960x540p) may be recorded simultaneously with full HD files. These files are significantly smaller than HD files, and thus are very suitable for immediate posting to the web. A file recorded in the 960 x 540 mode is approximately 1/10th the size of a full HD file recorded at 35 Mbps, and therefore takes a fraction of the time to post. The smaller files may be quickly imported to an iPad for easy editing using iMovie or Pinnacle Studio. Transporting video to the web or back to the studio has never been faster.


Advanced IP Network Communication and Streaming

The GY-HM200 features JVC's latest IP communications engine giving you remote control and monitoring of vital camera and lens functions from a tablet, smartphone, or computer anywhere in the world. Live streaming is possible in HD or lower resolutions, depending on available bandwidth. JVC's Advanced Streaming Technology (AST) includes Zixi powered Forward Error Correction with ARQ, delivering high quality streams even under challenging conditions. RTMP protocol makes it easier than ever to deliver your live streams to content delivery networks such as JVC's own VIDEOCLOUD, Facebook, YouTube and Ustream. With Zixi protocol, streaming is more reliable than ever with Adaptive Bitrate Control. Just press one button and you're streaming to the world!*
Main features:
Single 1/2.3-inch CMOS image sensor with 12.4 million pixels
High quality integrated 12x F1.2-3.5 zoom lens (35mm equivalent: 29.6-355mm)
Dynamic Zoom in HD mode combines optical zoom and pixel mapping to create seamless and lossless 24x zoom.
4K Ultra HD recording (150 Mbps, 24/30p) to SDXC(UHS-I Speed class3) card
4K Ultra HD recording (70 Mbps, 24/30p) to SDXC/SDHC(Class 10) card
4:2:2 Full HD (24-60p) recording at 50Mbps
120fps HD recording (available December 2015)
Live 4K UHD output via HDMI connector
2 position ND filter (1/4, 1/16)
HD-SDI (3G) and HDMI outputs (4K output via HDMI only)
HD-SDI and HDMI outputs can feed and trigger external recorder
2-channel XLR audio inputs with phantom power
Built-in stereo microphone
Dual SDHC/SDXC slots enable dual, backup and continuous recording
Advanced JVC streaming engine compatible with RTMP, Zixi and Wowza Streaming Engines*
IP Network Remote Control, Remote Viewing, Metadata editing, FTP clips*
3.5-inch color LCD display (920K pixel) with smart focus assist function
0.24-inch color viewfinder (1.56M pixel) with smart focus assist function
Histogram Display
Wired remote control supported
9 user button assignable functions
Includes handle unit and SSL-JVC50 7.4V battery, AC Adapter
External microphone not included
*Requires appropriate network connection and adapter



GY-LS300

GY-HM200

GY-HM170

Image sensor

Super 35

1/2.3-inch

1/2.3-inch

Lens included




4K Ultra HD Recording (24p/25p/30p)

4:2:2 50Mpbs HD (24p-60p),

SDHC/SDXC

Dual codec recording

Proxy recording

Digital output

HD-SDI, HDMI

HD-SDI, HDMI

HDMI

XLR Audio input

ND Filters

3

2

2

IP connectivity




Live Streaming




Handle unit

Shotgun microphone




Battery

SSL-JVC50 (7.4V)

SSL-JVC50 (7.4V)

BN-VF823 (7.2V)

Version 2.0 available late September 2015
Cinema 4K/2K

JVC Log (800% dynamic range)

Prime Zoom

Histogram

Spot meter

Color Matrix/Black Paint adustment

4K Recording at 70Mbps
Click here to compare the differences between JVC ProHD and 4KCAM Camcorders