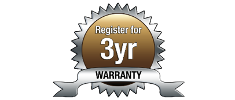 Product Details
Sales & Support
Documentation & Visuals

The GY-HM650SC is the first video camcorder designed to interface seamlessly with XOS Thunder HD™, the industry's premier on-site video editing platform used throughout professional and amateur sports. The integrated combination of JVC and XOS technologies enables sports organizations to add game play metadata with recordings from various camera angles—all synchronized with a single UTC time signal thus significantly reducing the time uploading practice and game footage. XOS Digital is the leading provider of digital coaching technology. Used by hundreds of professional and college sports teams, XOS Thunder HD™ is one of the most sophisticated systems available, with the ability to include positional tracking and biometric data for every athlete.
Most video applications do not require the actual time of day, but it is essential data for the metrics used in player tracking and biometrics recording systems. With its built-in GPS capability, the new JVC GY-HM650SC ProHD camera retrieves coordinated universal time (UTC) via satellite and embeds a real-time reference within the video metadata, which synchronizes multiple cameras and biometric data collected by player tracking devices. As a result, the system allows a coach to instantly find a portion of video associated with any specific biometric or positional data point.
| | |
| --- | --- |
| In addition to the ability to include UTC time-stamp data within its recording, the GY-HM650SC may include specific metadata related to the type of play (offense, defense, kickoff, etc.) via an intuitive mobile GUI. The metadata is then interpreted by the XOS Thunder platform, allowing the system to automatically categorize and separate plays into appropriate folders, saving hours of post-recording cutting and tagging from the traditional coach workflow. | Mobile GUI |
To avoid time consuming uploads, coaches send footage directly to the analytics platform as a stream or FTP upload after each play via 4G LTE connection or Wi-Fi using the GY-HM650SC's built-in streaming tools. As a result, footage does not have to be uploaded manually, so coaches and players can review footage as soon as the game or practice is complete. Plus, high-quality HD footage is simultaneously recorded to SD cards in the camera for backup or archive purposes.
Beyond its built-in UTC and live streaming capabilities, the GY-HM650SC camera includes all the professional features of the GY-HM650 mobile news camera. With its integrated Fujinon wide angle 23x zoom lens and three 12-bit CMOS sensors, the lightweight camera offers superior low-light performance and excellent sensitivity (F11 at 2000 lux). Audio features include a built-in stereo microphone, two XLR inputs with phantom power, shotgun mic holder, headphone jack and separate input for a wireless mic receiver.


White Paper
Main features:
1/3-inch 12-bit CMOS sensors (1920 x 1080 x 3)
GPS receiver with UTC metadata recording
Extensive metadata recording capability. Allows insertion of metadata XOS Thunder platform
F11 Sensitivity
23x Fujinon Auto focus zoom lens with manual functions
F1.6-3.0, 23x, f=4.1-94.3mm (35mm conversion:29 to 667mm)
Optical image stabilizer
3 position ND filter (1/4, 1/16, 1/64)
0.45-inch 1.22M pixel color viewfinder
3.5-inch 920K pixel LCD display with focus assist
SDXC/SDHC memory card recording(2 slots for dual-backup, continuous recording)
Large file size support with SDXC card
50Mbps H.264 Extreme High Quality mode (XHQ)
Dual Codec: Recording simultaneously HD + SD or HD + 480 x 270 (for Web delivery)
Live streaming w/advanced Zixi error correction and adaptive bitrate control
RTMP protocol lets you stream directly to USTREAM, YouTube
High bitrate streaming (up to 12 Mbps)
Background FTP clip transfers while recording
Clip trimmer (basic editor)
Multiple encoding formats:

HD MPEG2 (35/25/19Mbps)
AVCHD 1920x1080 60i
1080/60p recording capability
SD H.264
480x270 H.264 (web)
960x540 H.264 mode

Wide media format compatibility:

.MXF with rich Metadata (optimized for asset management)
.MOV (Final Cut Pro)
.MP4 (XDCAM EX™)
AVCHD with additional lower bitrate AVCHD modes

Professional switch layout and comprehensive video settings
Pre Rec (retro) mode (15 sec.)
Interval (time lapse) recording
Built-in stereo microphone
2-channel balanced audio inputs (mic/line switchable) w/phantom power supply
HD/SD-SDI, HDMI Outputs
Wired remote control connector (LANC/Control-L)
Enhanced web interface for remote viewing of camera images & wireless remote control from a smartphone, tablet or PC, and remote entry of player data
Compatible with ProHD Broadcaster and Cloud server
FTP file upload via WiFi or Broadband
Secure FTP (SFTP or FTPS)
High performance 2D DNR