Product Details
Sales & Support
Documentation & Visuals
JVC's DT-V24G2 is a versatile LCD production monitor designed for field, studio and broadcast image evaluation. Its 10-bit panel and wide gamma range make it ideal for critical image evaluation.
Key features: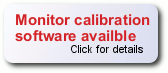 10-bit IPS panel with 1.073 billion color reproduction
High 1500:1 Contrast Ratio
WUXGA resolution: 1920 x 1200 pixels
Built-in Histogram, Waveform, Vector Scope, Zebra
Built-in Audio Level Meter up to 16ch
Lissajous audio metering
4 Gamma Preset Modes
Wide array of markers and indicators
Two 3G-SDI & Dual Link inputs
IMD (in monitor display)
EBU 100% equivalent color spectrum
Optimized I-P conversion
Supports the EIA/CEA-708 and EIA/CEA-608 SDI closed captioning standards
Color Temperature settings (9,300K, 6,500K, 5,600K or User mode)
IP modes: Normal, Field, and Cinema (24p)
Pixel-by-pixel (1:1) display
Time code display (SDI)
Built-in stereo speaker
Tiltable stand with 2-way installation capability
Click here for comparison of the DT-V field/studio monitors.