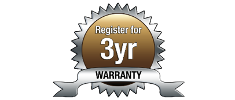 Product Details
Sales & Support
Documentation & Visuals
New Version 2 Firmware Now Available!
DELIVER YOUR MESSAGE WITH SINGLE CAMERA LIVE STREAMING
The upgraded GY-HM250HW is a unique, innovative and affordable professional quality camera that enables a single-operator to stream and record your church events with professional quality titling. It's designed so that one person—even a volunteer with little or no experience—can stream your services through YouTube or Facebook and simultaneously make professional quality recordings. Its Full Auto Mode handles exposure, color balance and focus, so that your operator needs only to point and shoot. The camera comes with graphic layouts for a variety of religious events. Congregation specific and event related text can easily be changed using a browser equipped device (tablet or smartphone.) Audio from your mixing console can be fed directly into the camera's balanced XLR inputs. For churches with limited equipment and personnel resources, this camera is the affordable solution for producing professional quality coverage.
Main Features:
Live Streaming to internet with optional Wi-Fi® or wired network adapter—no computer required!
Unique Facebook Live integration
Ideal for single camera, single operator production
Customizable lower third and full screen graphic overlays
Selectable pre-loaded religious icons
Compatible with Verizon 4G LTE adapter for off premises streaming
Integrated Ultra HD 12x Zoom Lens with 24x Dynamic Zoom in HD mode
Full HD recording to SDHC/SDXC memory (with or without titles)
Options for large viewfinder, rear lens control
2-channel XLR audio inputs with phantom power
Advanced browser based IP remote control and viewing
120 fps Slow Motion Recording
4K UHD recording and live output (without titles)
Stream directly to the internet without an external computer*
The GY-HM250HW features JVC's latest IP communications engine letting you stream your church events to a decoder at a cable head-end, or directly to the internet through your favorite content delivery network such as Facebook, YouTube, IBM Cloud, Sunday Streams, Worchip Channels. Just press one button on the camera and you're streaming to the world! Live streaming is possible in HD or lower resolutions, depending on available bandwidth. Remote control and monitoring of vital camera and lens functions is possible from a tablet, smartphone, or computer. And while streaming, the camera continues to function as a high quality, full HD camcorder giving you a pristine copy of the service with or without graphic overlay.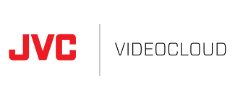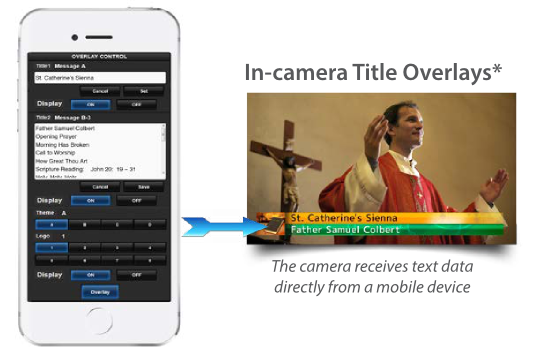 Graphic & Titling Solutions for a Single Camera Operator
Designed for enhanced single-camera production, the GY-HM250U offers lower-third and full-screen titling solutions for recorded or streamed HD video output without an external CG or production switcher. Lower-third graphic overlays are generated and controlled using a browser-equipped device such as a tablet or smartphone. JVC's software utility lets you upload logos or icons to be displayed in the lower-third of the recorded video. The camera also comes with several pre-installed color schemes and the ability to add your own text bar designs also exists. The new GY-HM250HW is perfect for streaming Sunday services, weddings, memorials, family and church events, or literally any occasion you want to share live!
The GY-HM250HW produces a graphic overlay on recorded or streamed video output with graphic icons for several holy events. The overlay is produced for both the streamed and recorded video simultaneously. No external character generator is necessary.

Full Screen Overlays and Slide Shows — New feature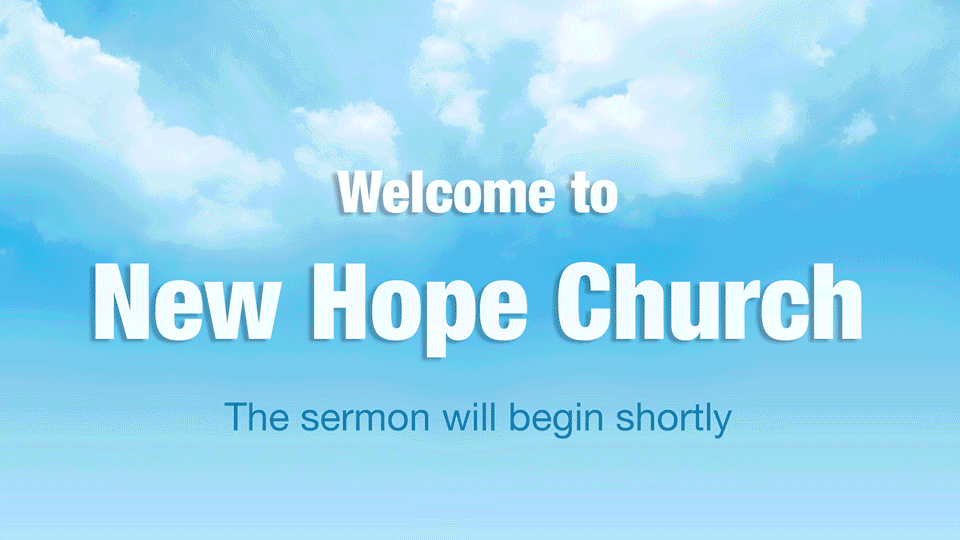 Add up to 50 full screen custom graphics (PNG or JPG format) from an SD card and store them in the camera for live streaming or recording in the HD mode. Graphics may be advanced manually or presented as a looping slideshow with timing 1-99 seconds per slide. This new feature allows users to create opening and closing graphics, scripture passages, hymn lyrics and much more. Graphics may be produced with PowerPoint or any photo editing software and saved as a series of image files. PNG graphics provide the most flexibility for creating overlays because they allow you to create transparent backgrounds. Full-screen graphics are saved at 960x540 and upscaled to 1920x1080. Stored graphics may be shown independently or concurrently with the lower third graphics generated in the camera.
Integrated 12x Ultra HD Lens, 1/2.3-inch CMOS Sensor
The GY-HM250HW was built to deliver stunning, true to life video. The ultra high quality imagery begins with a precision 12x F1.2-3.5 optical zoom lens (35mm equivalent: 29.6-355mm). JVC's 4K CMOS sensor with 12.4M pixels delivers high sensitivity and excellent performance over a wide range of lighting conditions. Details are crisp and accurate throughout the entire image plane. When shooting in the HD mode, Dynamic Zoom combines optical zoom and pixel mapping to create seamless and lossless 24x zoom.

Dual SDHC/SDXC Card Slots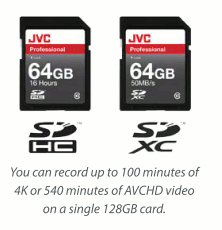 The GY-HM250HW creates hours of pristine recordings to affordable non- proprietary SDHC/SDXC media in a variety of image formats including 4K Ultra HD, Full HD with 4:2:2 sampling, and SD and web friendly proxy formats. Dual SDHC/SDXC card slots make it truly versatile, offering such benefits as simultaneous recording and relay recording. In relay recording mode, you can shoot the event continuously over multiple cards—when one card is full, the camcorder switches automatically and seamlessly to the other card—perfect for longer ceremonies!
S.L.I.M. Studio Camera System design concept
New feature!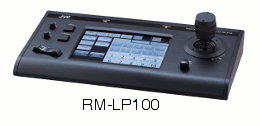 Simple design — addresses multiple levels of video operation and control.
Low Cost — a fraction versus traditional systems with full functionality.
IP Control — uses flexible and ubiquitous IP wired or wireless infrastructure
Multiple camera control — controls up to 100 cameras with a single RM-LP100U (tally control up to 5).
The SLIM system design is based on the RM-LP100U Remote Camera Control's latest firmware which enables painting and shading of our IP-capable camcorders, as well as simultaneously providing full control of our KY-PZ100 PTZ cameras! No other system offering incorporates a line-up of studio camcorder configurations providing the depth and diversity to meet the needs of professional applications from Education and House of Worship to Corporate, Industrial and Broadcast.
Click here for sample diagrams of wired and wireless systems.
Other features:
Single 1/2.3-inch CMOS image sensor with 12.4 million pixels
High quality integrated 12x F1.2-3.5 zoom lens (35mm equivalent: 29.6-355mm)
Tele-macro mode provides better focus on close objects
4K Ultra HD recording (150 Mbps, 24/30p) to SDXC (UHS-I Speed Class 3) card
4K Ultra HD recording (70 Mbps, 24/30p) to SDXC/SDHC(Class 10) card
4:2:2 Full HD (24-60p) recording at 50Mbps
4:2:2 recording at 4K/30p and 4K/24
Live 4K UHD output via HDMI connector
2 position ND filter (1/4, 1/16)
HD-SDI (3G) and HDMI outputs (4K output via HDMI only)
HD-SDI and HDMI outputs can feed and trigger external recorder
Zero Config configuration capability
Built-in stereo microphone
Dual memory slots enable dual, backup and continuous recording
Advanced JVC streaming engine compatible with USTREAM, Zixi and Wowza Streaming Engine*
3.5-inch color LCD display (920K pixel) with smart focus assist function
0.24-inch color viewfinder (1.56M pixel) with smart focus assist function
Histogram Display
Wired remote control supported
9 user button assignable functions
Includes handle unit and SSL-JVC50 7.4V battery, AC Adapter
External microphone not included
* Optional Wi-Fi adapter or other suitable network connection required. Tablet or other browser-equipped device required. Title overlays are not available in 4K Ultra HD recording mode.