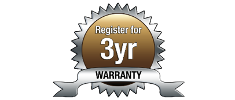 Product Details
Sales & Support
Documentation & Visuals



Purchase any three KY-PZ510 Cameras and
receive the RM-LP100U FREE!
Contact Us to learn more!
TV Tech JVC KY-PZ510 Series PTZ Cameras We are pleased to announce that the KY-PZ510 Series has won in this year's Media & Entertainment: Best in Market 2022 Awards, presented by TV Tech. This award recognizes the very best in innovative products from the last 12 months that have made an impact within the media and entertainment industries. Our product was judged based on its feature set, innovation, perceived value and ease of use, following which it was deemed to be a standout within the sector and selected as a winner. At the 2022 Infocomm Show, the focus was on technology for live church events, and the New 4K KY-PZ510 has been awarded one of Church Production's Top 5 Products. Church Production article 6.14.22 JVC KY-PZ510 Series PTZ Cameras "With a blistering set of innovative features, JVCs new KY-PZ510 Series of PTZ cameras should be on any church?s short list. Capable of 4K 60p performance for high-quality shots with lots of movement, these cameras are putting to shame the PTZ cameras of just a few years ago that were often referred to as just glorified security cameras. Besides just pure image and resolution quality, these new JVC cameras offer some truly innovative, cutting-edge capabilities like multi-slice encoding technology that is intended to reduce latency and boost image quality with lower bit rates. Plus, they are designed to work with remote production. Yes, switching your services remotely --- from home, or sub-contracted out in another state --- is now more realistic for a larger swath of the church market." The KY-PZ510 PTZ Cameras have also won the Sound & Video Contractor's InfoComm Best of Show 2022 Award. The new 4K KY-PZ510BU (black) PTZ Camera features the latest in remote production technology. The PTZ camera also offers enhanced SMART auto-tracking, Vertical Interval Time Code (VITC) with Network Time Protocol (NTP) which provides the new JVC PTZ camera with multi-camera synchronization for seamless live event production. HEVC SRT 4K60p STREAMING: The KY-PZ510NWU captures images in 4K60p, delivering natural imagery in settings with a lot of movement, such as live and sporting events. HEVC encoding enables the streaming of higher-quality video at lower bitrates for remote production over the internet (REMI). The camera also supports H.264 encoding, which offers increased compatibility with various hardware and software applications. SUPER WIDE ANGLE: The camera's super-wide horizontal angle of view (80 degrees) and focal length of 21.8 to 261.8mm are the perfect way to present live-action events as well as the full scope of a classroom, auditorium or house of worship. SMART AUTO-TRACKING: The SMART auto-tracking function of the cameras means that operators can set the camera to focus on and follow one person in the view, such as an instructor, pastor, or specific person in live productions. MULTI-CAMERA SYNCHRONIZATION: Multi-camera synchronization of live video streams is made possible with the VITC (Vertical Interval Time Code) and NTP (Network Time Protocol) used in 1080 60p mode. This feature is ideal for mixing and streaming concerts, shows, and sporting events where image synchronization is critical. The KY-PZ510BU can simultaneously output SRT, and RTMPS for hybrid local/remote workflows to deliver the highest quality distribution to the world's most popular CDNs. Also, UVC for webcam operation is standard on all cameras.