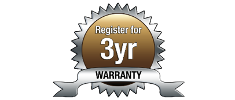 Product Details
Sales & Support
Documentation & Visuals
Model
Description


Discontinued model
GY-HM200U
4KCAM COMPACT HANDHELD CAMCORDER w/INTEGRATED 12X LENS
Whether its recording in Ultra High Definition (UHD) or 4:2:2 HD or live streaming to the web, this versatile camcorder does it all. It's the most versatile camcorder on the market.

Discontinued model
GY-HM650SC
ProHD SPORTS COACHING CAMERA
Record essential player metadata along with synchronizing GPS time signal for sports analysis system.

Discontinued model
GY-HM200HW
HOUSE OF WORSHIP STREAMING CAMCORDER
This unique streaming video camcorder produces professional title overlays with custom graphics for houses of worship.
* Discontinued Model.