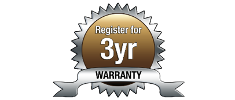 Product Details
Sales & Support
Documentation & Visuals
Model
Description



GY-HM620U
ProHD HANDHELD CAMCORDER
This 3-chip camera is designed for fast paced ENG—offering superb F12 sensitivity, and a high quality 23x Fujinon lens.


GY-HM250U
4KCAM COMPACT HANDHELD CAMCORDER w/INTEGRATED 12X LENS
Whether its recording in Ultra High Definition (UHD) or live streaming to the web, this upgraded camcorder now provides lower third titling, 4:2:2 UHD recording and much more. The industry's most versatile camcorder.


GY-HC550U
4K HAND-HELD CONNECTED CAM 1-INCH BROADCAST CAMCORDER
Never before has this level of connectivity been available in a compact, handheld camcorder. Ideal for broadcast newsgathering, it's equipped dual channel broadband radios for high quality, low latency error-free transmission.


GY-HC500SPCU
4K SPORTS PRODUCTION & COACHING CONNECTED CAM 1-INCH CAMCORDER
This is our newest and most versatile sports production and coaching camcorder, featuring high quality score overlays, coaching metadata and ultra-HD 4K recording.