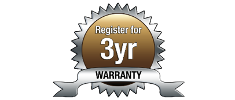 Product Details
Sales & Support
Documentation & Visuals
Model
Description


Discontinued model
GY-HM660SC
ProHD SPORTS COACHING CAMERA
Record essential player metadata along with synchronizing GPS time signal for sports analysis system.


GY-HM250SP
4KCAM SPORTS PRODUCTION STREAMING CAMCORDER
Shoot, record and stream live sporting events in HD! This unique camcorder has the professional features and performance you'd expect plus it creates real time score overlays.


GY-HC500U
4K HAND-HELD CONNECTED CAM 1-INCH CAMCORDER
This is a 4K production camcorder that offers uncompromised image quality and connectivity. Shoot 4K ultra-HD with HDR at up to 60p and record to SSD in the high-quality Apple ProRes 422 10-bit format.


GY-HC500MC
4K HAND-HELD CONNECTED CAM 1-INCH CAMCORDER with KA-MC100G
The GY-HC500MC is a production camcorder that offers 4K Ultra-HD recording with HDR at up to 60p, and native 10-bit Apple ProRes 422 recording with the KA-MC100G Media Adapter included for SSD storage.
* Discontinued Model.