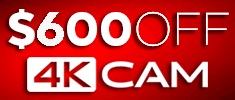 Product Details
Sales & Support
Documentation & Visuals
Model
Description


Discontinued model
GY-LS300CHU
4KCAM HANDHELD Super 35 CAMCORDER (BODY)
Compact, convenient, ultra-high definition! Its Super 35 image sensor and versatile MFT lens mount allow for a wide range of optional lenses to deliver the creative look you desire.


GY-HM170U
4KCAM COMPACT HANDHELD CAMCORDER w/INTEGRATED 12X LENS
Now a cost effective Ultra High Definition (UHD) camcorder that also records 4:2:2 HD at 50Mpbs directly to inexpensive solid state memory cards! Now comes with the XLR audio handle. There's no better value anywhere.

Discontinued model
GY-HM200SP
SPORTS PRODUCTION STREAMING CAMCORDER
Shoot, record and stream live sporting events in HD! This unique camcorder has the professional features and performance you'd expect plus it creates real time score overlays.

Discontinued model
GY-HM620U
ProHD HANDHELD CAMCORDER
This 3-chip camera is designed for fast paced ENG—offering superb F12 sensitivity, and a high quality 23x Fujinon lens.

Discontinued model
GY-HM660U
ProHD MOBILE NEWS CAMERA
A 3-chip camcorder designed for mobile news gathering with a wide angle 23X Fujinon lens, F12 sensitivity and advanced streaming capability. Now with SMPTE 2022 FEC and built-in IFB.

Discontinued model
GY-HM200HW
HOUSE OF WORSHIP STREAMING CAMCORDER
This unique streaming video camcorder produces professional title overlays with custom graphics for houses of worship.
* Discontinued Model.